Kanye West- No More Paries in L.A.
It's amazing how even after 6 solo projects, a compilation and an album with fellow rapper Jay-Z Kanye is still able to surprise us with new, exciting music. After Yeezus his latest LP, it was hard to see where West was heading artistically. As always, Kanye chose with this new album to scrap his old style and adopt new sonics. Even though there has only been 2 songs on his so called new G.O.O.D Fridays series (he was supposed to drop an unreleased track every friday), I'm completely sold out. Ye' sounds really focused on Real Friends and No More Parties In L.A. which will both appear on his 7th album titled Waves on February 11th (I'm actually glad Facts didn't make the cut). No More Parties In L.A is, as I said an unusual song for Kanye. He teams up with conscious rapper Kendrick Lamar to rap his ass off over a Madlib beat. The chorus is catchy and the Ghostface sample is tasteful. Kenrick Lamar has a fiery delivery and drops some dope lines but surprisingly enough, his verses doesn't match Kanye's (even though Kendrick is at the top of his game; he had the best album of 2015!). Like Ye' said "The writter block is over". Kanye has one of the tightest flow he has ever displayed on No More Parties in L.A. He paints very vivid pictures and his verses are smart and funny (The Genius analysis of the song is worth reading). All I have to say left is that this song got me very hyped for Kanye's upcoming release ! If you liked the article, make sure to share it with your friends !
Yours truly,
Blue Matter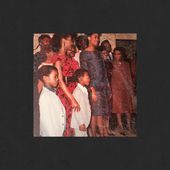 NO MORE PARTIES IN L.A. FEAT. KENDRICK LAMAR by Kanye West
Stream NO MORE PARTIES IN L.A. FEAT. KENDRICK LAMAR by Kanye West from desktop or your mobile device
Soundcloud link to the song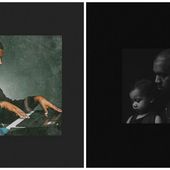 Kanye West (Ft. Ty Dolla $ign) - Real Friends
Lyrics and meaning of "Real Friends" by Kanye West on Genius. "Real Friends" is an introspective look at Kanye's relationship struggles with his friends and family. As a father, husband and artist ...
Genius' take on the song's lyrics
Partager cet article